Therapeutic Area:
Peri-Implantitis
BIOBRIEF
Clinical efficacy of Geistlich Mucograft® in regeneration of oral mucosa combined with the surgical treatment of peri-implantitis in implants with lack of keratinized tissue
THE SITUATION
Adult patient, non-smoker and without relevant systemic history, attends to clinic referring peri-implant tissue inflammation, bleeding and brushing discomfort around her implant in the upper jaw. Clinically peri-implant pocket depth > 5 mm, bleeding and suppuration on probing were observed. Furthermore, the implant presented < 2 mm of keratinized mucosa and radiographic horizontal bone loss.
THE RISK PROFILE
Low Risk
Medium Risk
High Risk
Patient's health
Intact immune system
Non-smoker
Light smoker
Impaired immune system
Heavy smoker
Patient's esthetic requirements
Low
Medium
High
Height of smile line
Low
Medium
High
Gingival biotype
Thick – "low scalloped"
Medium – "medium scalloped"
Thin – "high scalloped"
Shape of dental crowns
Rectangular
Triangular
Infection at implant sight
None
Chronic
Acute
Bone height at adjacent tooth site
≤ 5 mm from contact point
5.5 – 6.5 mm from contact point
≥ 7 mm from contact point
Restorative status of adjacent tooth
Intact
Restored
Width of tooth gap
1 tooth (≥ 7 mm)
1 tooth (≤ 7 mm)
2 teeth or more
Soft-tissue anatomy
Intact
Compromised
Bone anatomy of the alveolar ridge
No defect
Horizontal defect
Vertical defect
THE APPROACH
Intrasulcular incision was made and a mucosal partial thickness flap was raised. The recipient site was prepared by sharp disection in order to create a periosteal bed free of any muscle attachment. Peri-implant granulation tissue was removed and implantoplasty was performed. Finally, Geistlich Mucograft® was used to support the gain of keratinized tissue. Thus, the collagen matrix was sutured with the resulting flap apically at the base of the newly created vestibulum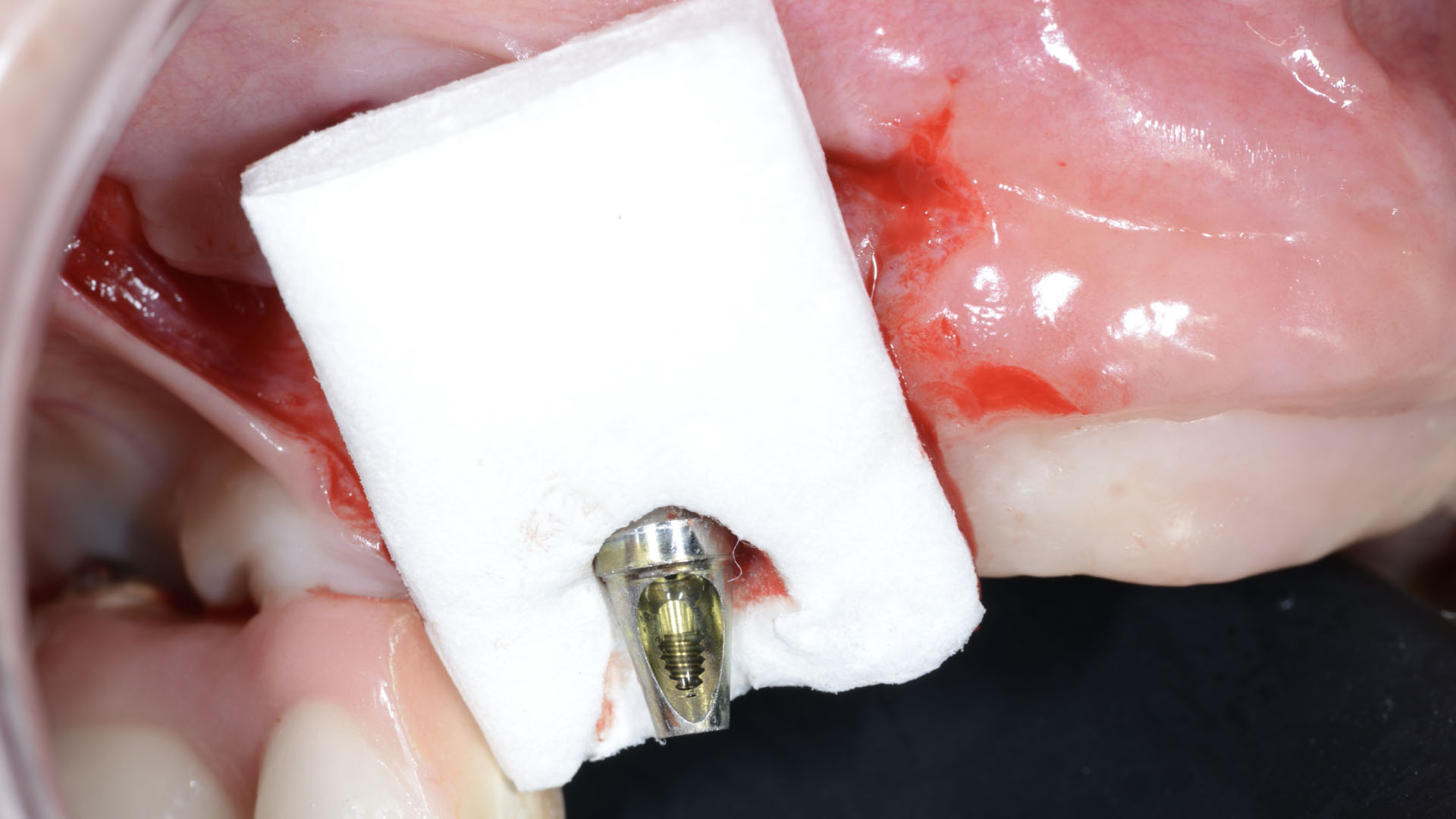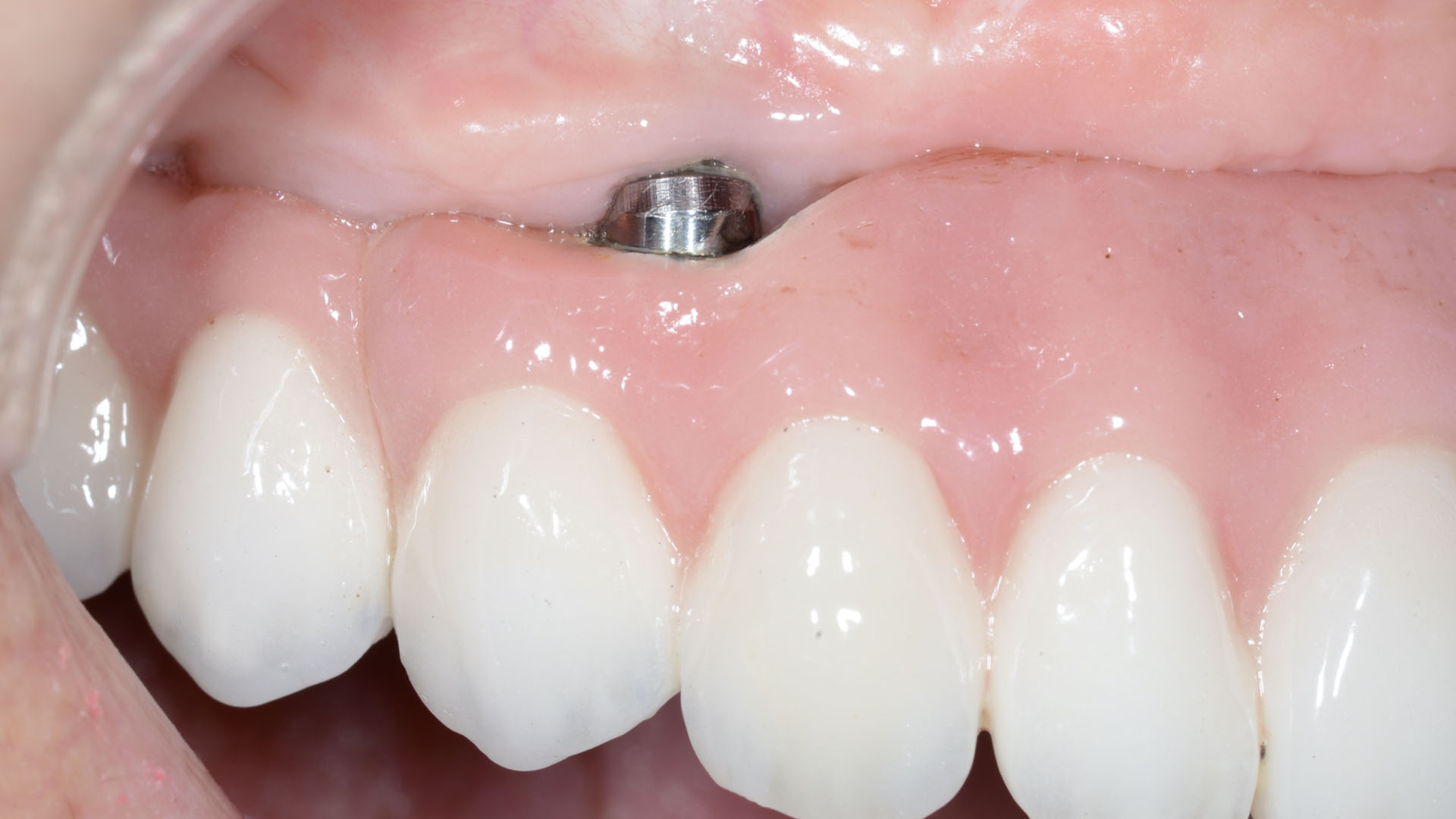 THE OUTCOME
After two years follow-up, the successful outcome can be observed in terms of clinical peri-implant parameters, gain of keratinized mucosa without significant graft shrinkage and stability of vertical position of the mucosal
margin.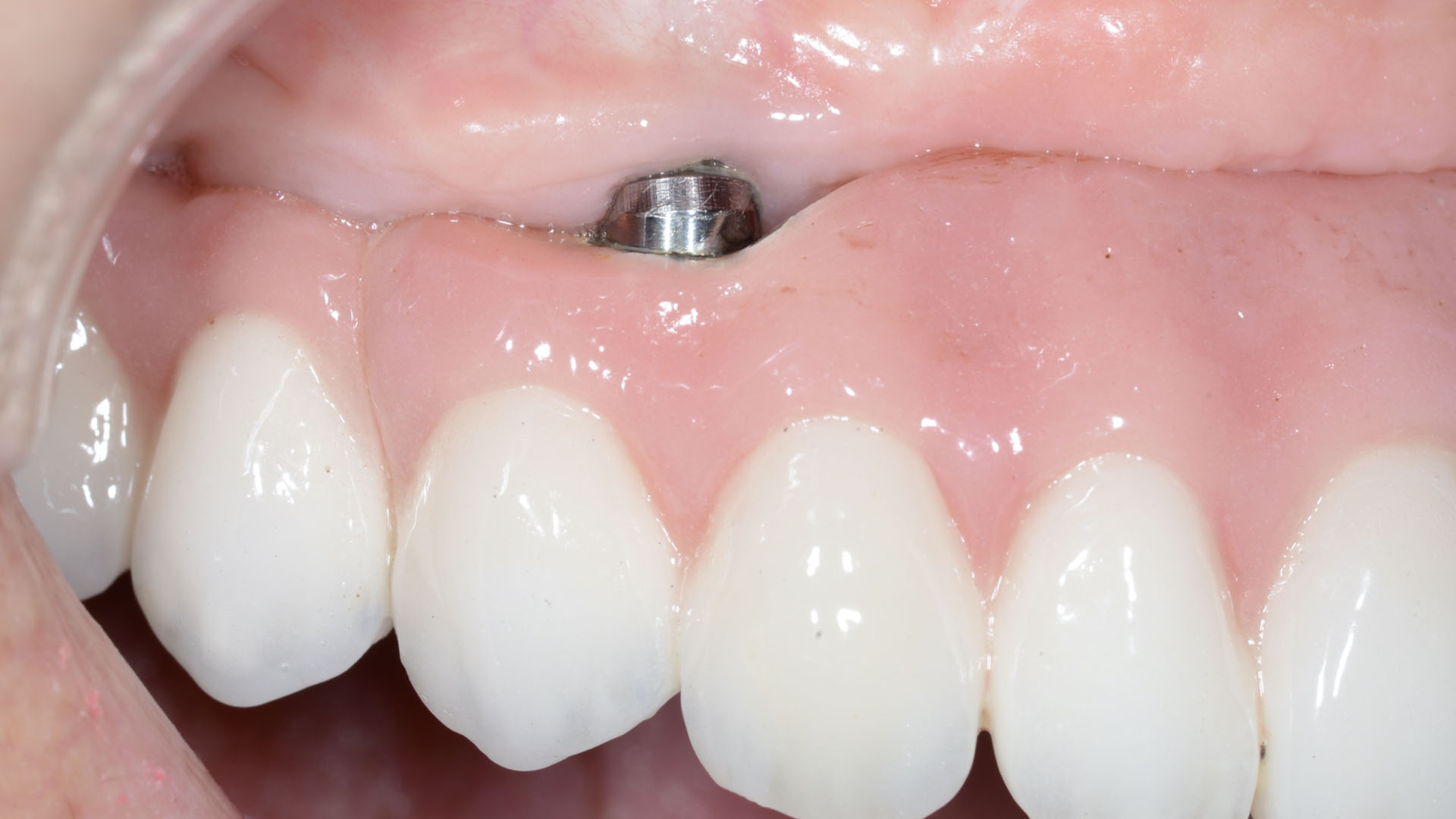 The use of Geistlich Mucograft® xenogeneic collagen matrix for regeneration of oral mucosa, combined with the surgical respective approach to peri-implantitis provides an improvement in clinical parameters and increase of the peri-implant keratinized mucosa minimizing the risk of recession in the esthetic area.

Dr. Erik Regidor Correa & Dr. Alberto Ortiz-Vigón
The use of soft-tissue substitutes may play an important role in patient perception and satisfaction without jeopardizing the final clinical outcome.

Dr. Erik Regidor Correa & Dr. Alberto Ortiz-Vigón
Dr. Alberto Ortiz-Vigón
DDS from the University of the Basque Country
MSc and PhD in bone regeneration from the University Complutense of Madrid (UCM)
Master in Periodontology and Implant dentistry from the EFP
Research fellowship at the University of Gothenburg
MBA from the Deusto Business School
Assistant professor and clinical researcher at UCM and ThinkingPerio Research
PerioCentrum Clinic in Bilbao
Co-founder of ARC Healthtech Innovation Holding
Socially engaged & NGO co-founder of Smile is a Foundation
Dr. Erik Regidor Correa
DDS from the University of the Basque Country
MSc from the U. of the Basque Country
Master in Periodontology and Implant Dentistry U. of the Basque Country
PhD student in the U. of the Basque Country
Assistant professor and clinical researcher ThinkingPerio Research
CLINICAL CASE