CLINICAL CASE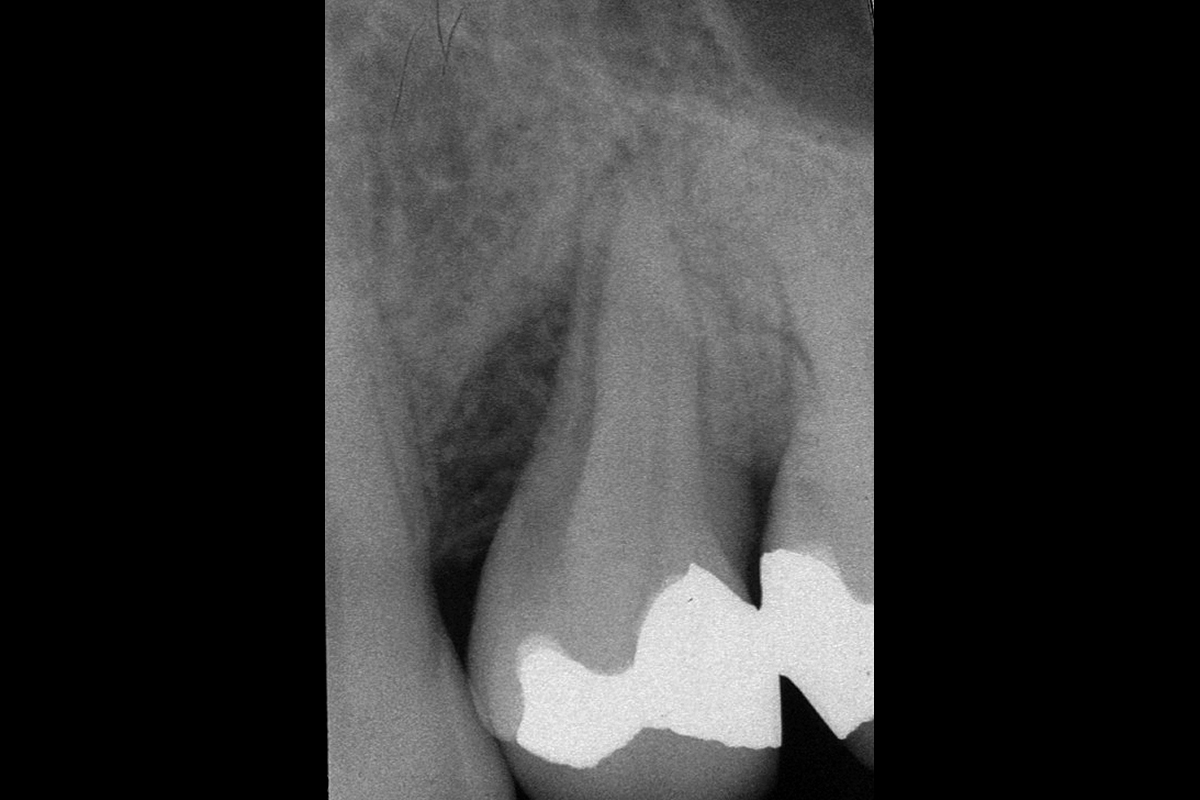 CLINICAL CHALLENGE:
The upper premolar had to be removed due to advanced periodontal disease and severe bone loss around the infected tooth. The bone defect was an intra-alveolar defect without dehiscence or fenestration.
AIM/APPROACH:
An early implant placement approach with a healing time of six weeks before implant placement was chosen. The bone augmentation with Geistlich Bio-Oss Collagen® was conducted simultaneously with implant placement. As this patient was treated in 1991, the case is one of the very first clinical applications of Geistlich Bio-Oss Collagen®
CONCLUSION:
A premolar grafted with Geistlich Bio-Oss Collagen® during implant placement showed good long-term result after 25 years. Satisfactory hard and soft-tissue contour are present 25 years after implantation.